October Q&A: Importing Inspiration and more!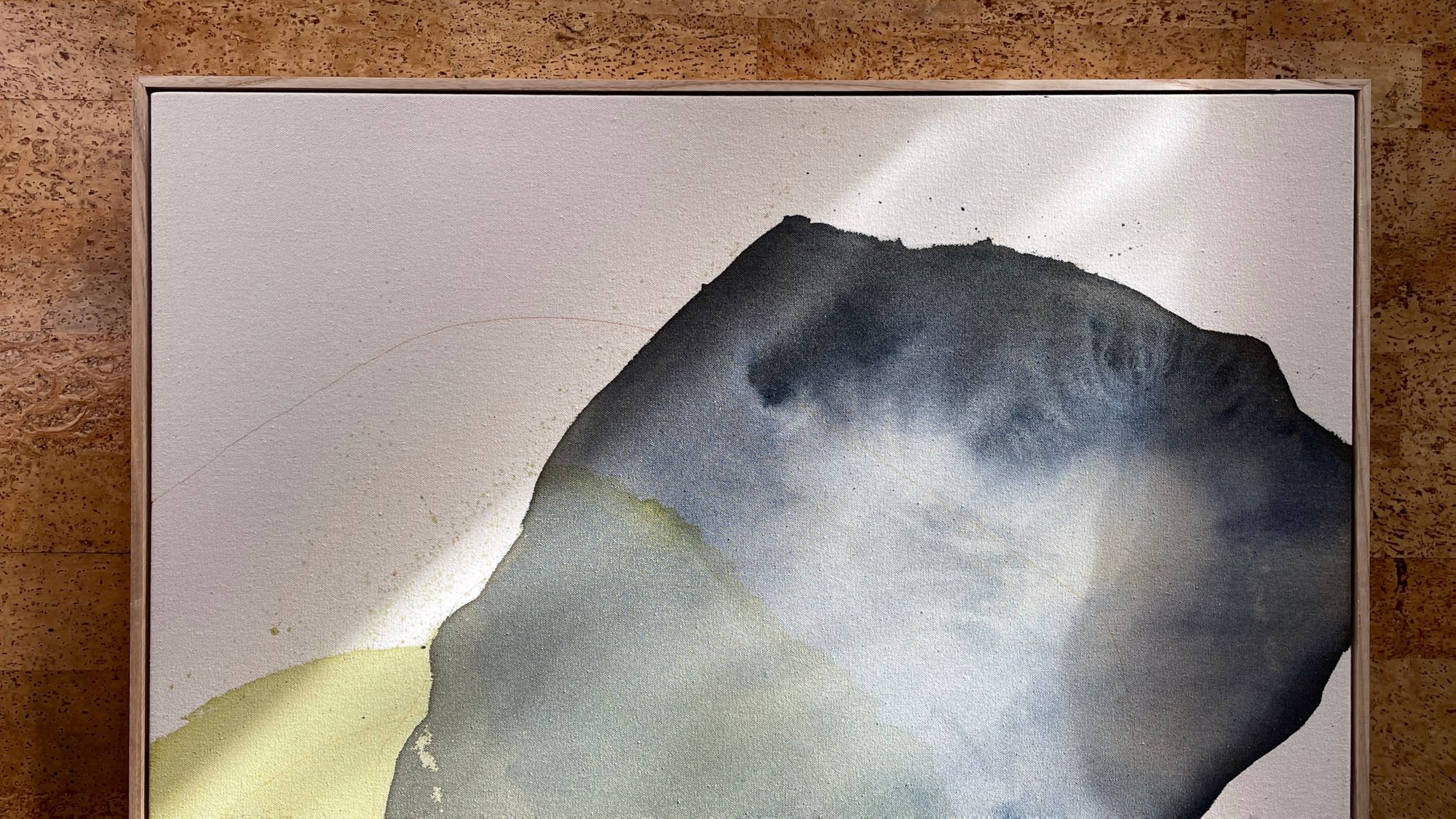 Welcome to our monthly Easy Does It Q&A! Submit your questions and/or requests for in depth posts on Discord or by email any time and I'll round them up here. Typically this monthly post only goes out to members, but I wanted to send this one out to everyone. Enjoy!
---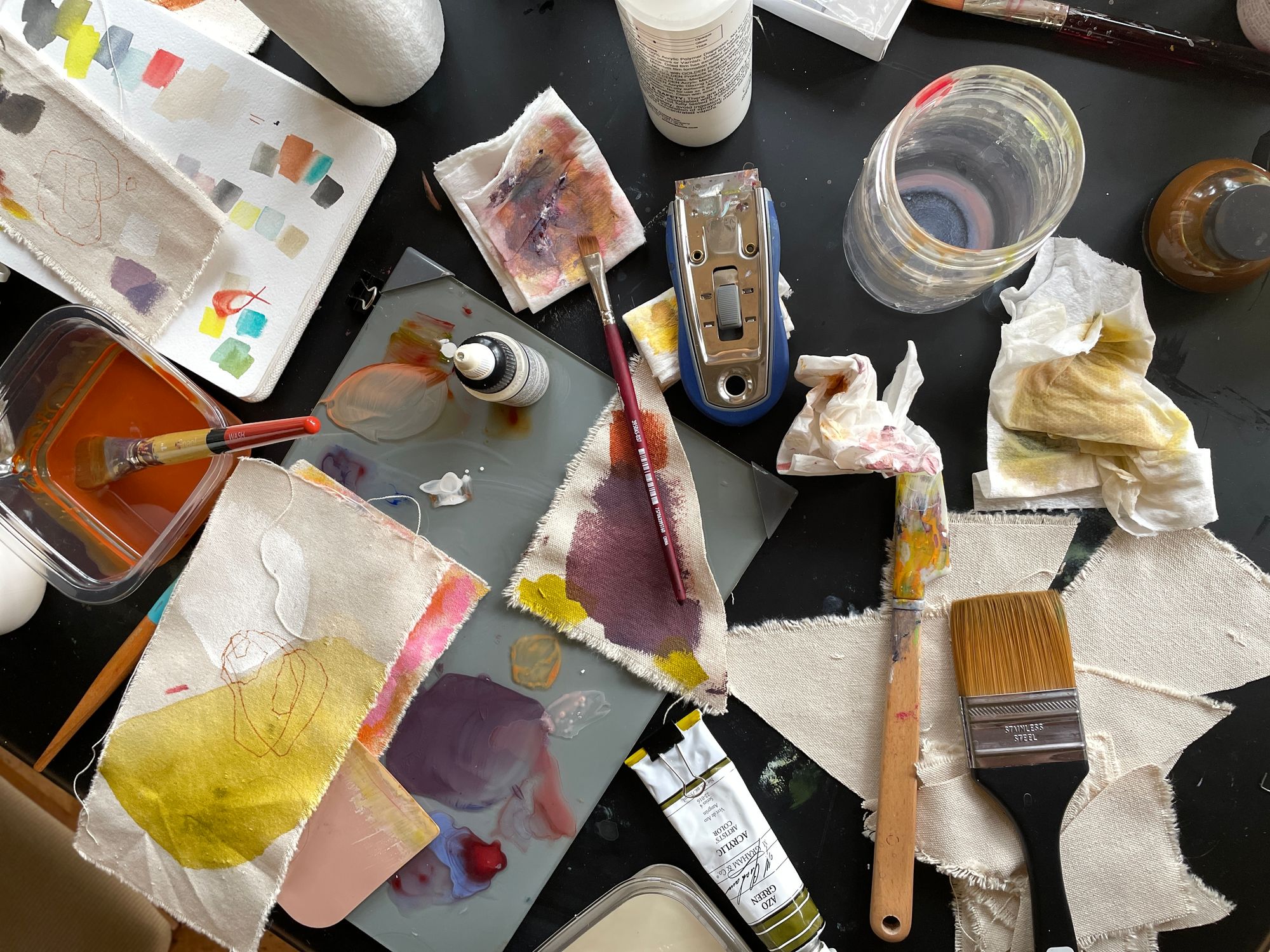 Q: I've been thinking a lot about how art begets art and how much more accessible painting feels to me when I've been reading and writing. I think my question is about what books you might recommend from an accessible art learning perspective, but am also wondering if there's any fiction that has been helpful to your art practice (knowing of course emotional resonance within fiction, like all art, is very personal and individual). Or perhaps books are not the right medium to be asking about but this sparks a whole other thought for you.
I love this question. This month I wrote a lot about inspiration as a complex ecosystem, and focused on ways that we sustain this internally by nurturing our own ideas. The other half of this, that you have so perfectly opened up here, is the input of other art and facilitated experiences play a role. Here's how this has looked for me:
I had a few external sparks of inspiration before I ever started making on a regular basis and they were not about painting at all: it was Mary Oliver's writing, Brandi Carlile's lyrics and voice, Andrea Gibson's poetry and Yao Xiao's illustrated series BAOPU. I had an insatiable interest in the work of all four artists and wanted to, at least once in this life, take my biggest questions and knit them into something tiny and brilliant like they all do.
I'm just now remembering that a few years ago I used to say I was "songwriting" when I was painting, and I beginning to call some of my pieces love songs. I think that this is because I have had a lot more exposure to music and writing than I have to visual art in my life. Before I started painting I didn't know anyone who did it and I didn't even follow painters online, the whole world was unfamiliar to me. But I already understood storytelling and how a song could be stuck in your mind for decades, meaning something slightly new every time I replayed it. In this way, I understood how art can make a home in the viewer's body, feeling instantly familiar while saying something for the first time.
None of this kind of inspiration gives me much in terms of what my next painting will look like. That kind of specific inspiration comes from my painting practice. But it does give me a vision of what a transcendent experience it is to see art and feel like I've come across a part of myself out here where I've never been before.
I still draw heavily on writing and music, along with TV, for art fuel. Here are some that have been creative friends to me over the past year:
Reading (some of these I've read multiple times, others I've read just enough of): Becky Chambers' Wayfarer series, Rainbow Rowell's Simon Snow series, Lynda Barry's Making Comics, Jonny Sun's Goodbye, again, Sophie Lucido Johnson's Dear Sophie, Love Sophie, Byrd Baylors Everybody Needs a Rock, Ashley C Ford's Somebody's Daughter.
I love TV and it's my main source of fiction. It's hard to say what inspires my art and what gives me a break from it, but I am fairly voracious and will watch anything that isn't too scary. A few that pop into mind that have more recently given me vision of being more honest and bold in mixing moods and staying clever are: The Politican, The Rehearsal, The Circle, Sort Of, Hacks, Schitt's Creek, The Good Place, Ali Wong's Don Wong, Only Murders in the Building, Sex Education. There are so many more but these are just what come to mind.
I would love to hear the kinds of things that feed y'all's creative processes too. We have a feed on Discord to share just this kind of thing! Click here.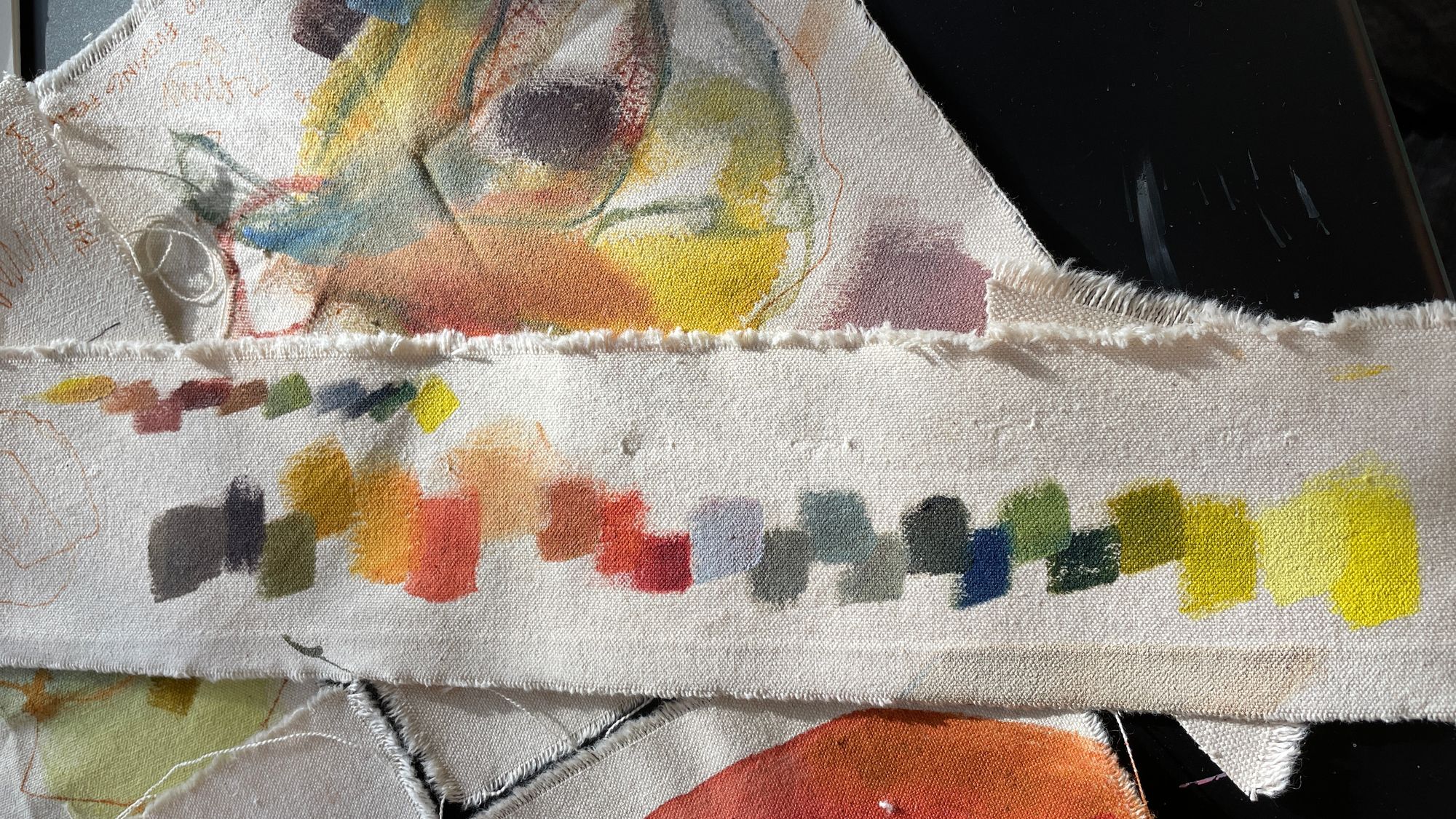 Q: I have been doing a bunch of reading about watercolor lightfastness and wondering how big a deal it actually is, particularly as someone who is just making art for fun. I feel like I'm seeing opinions ranging from "it's crucial and nobody should buy colors that aren't lightfast because it's bad to normalize colors that aren't quality enough for professional artists to use" to "who cares"
A: You only need light fast paints if you want it to last in a vivid way for a long time. I think the only time this really matters is if you sell a piece. It's considered sketchy to sell something that you know won't last without disclosing that to the buyer and adjusting for it in the price. If it's just for you, and especially if it's in a sketchbook which spends almost all of its time in the dark (closed), it really doesn't matter. There's no issue around normalizing in my opinion. I do think though that vendors should be explicit about whether their paints are lightfast - if they don't provide info I assume they will fade.
And, there's actually something to be said for temporary art. Many artists have pushed back against the idea that art has to last forever and pushed farther and farther into art that fades, decomposes, changes or in other ways doesn't last forever. Others say that it's the artist's job to make whatever they want, and it's the conservationist's job to make it last. I am inspired by time based arts, like music, dance, spoken poetry, theater, etc., and totally agree that art doesn't have to last, frozen in time, to be real or valuable.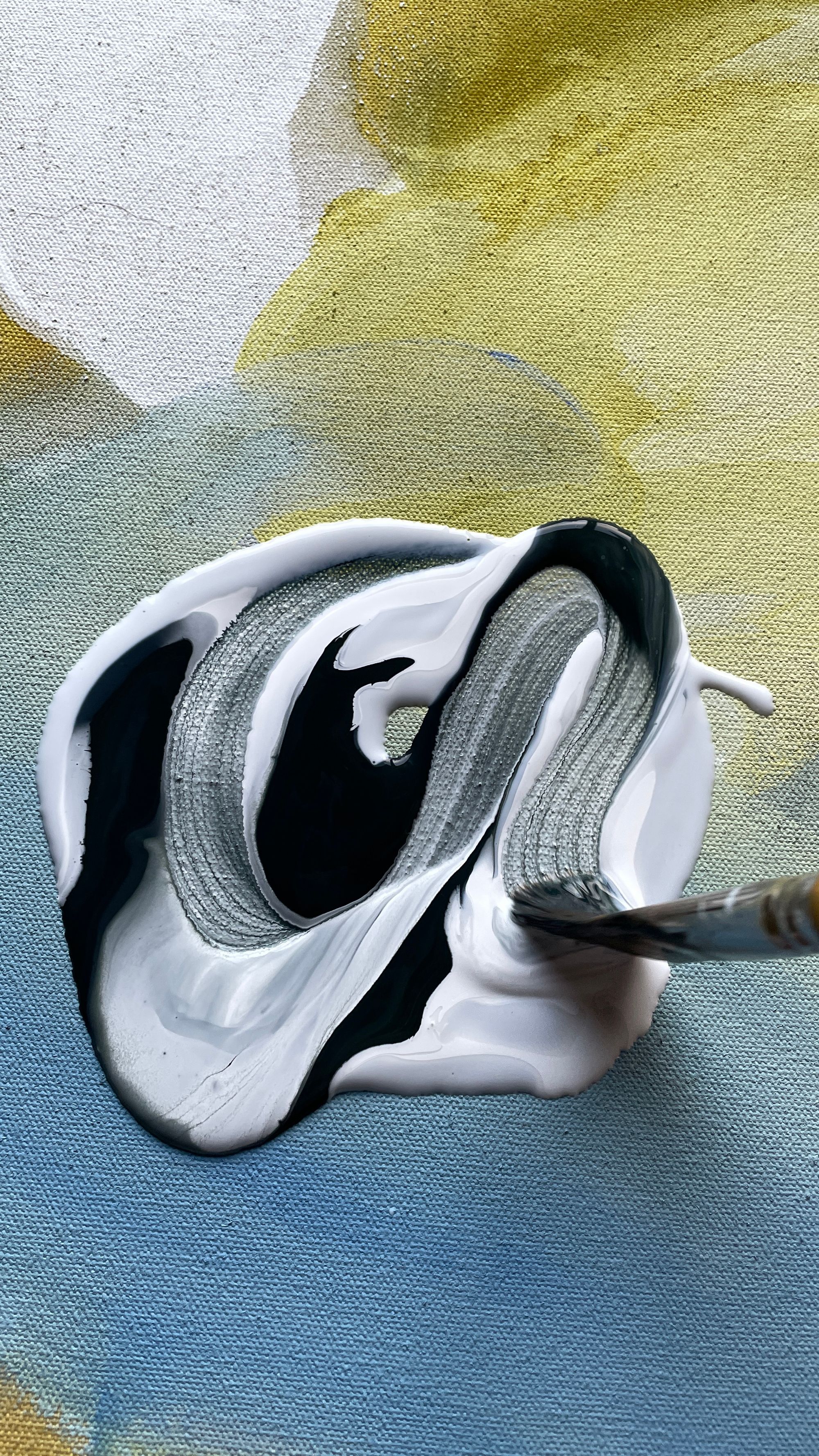 Q: I have a store-bought mounted canvas that I painted on years ago. if I want to re-use it, do I just paint it white and start again? or do I need to use gesso or something?
A: You can gesso it or just paint over it with white paint. Gesso has less pigment and more chalk compared to white acrylic, which gives it a grittier, less smooth-plastic feel. And actually, no need to do white- since acrylic is painted opaque, you can color your canvas any color you want. I like a midtone -- not too light or too dark - often going for a light blue, pink or a bright yellow. I'll often use up left over paint to recycle used canvases and get them ready to go.
And lastly if the old painting, or any of this painting-over, starts to get a little too lumpy and textured for your liking you can sand it down. Just be sure to do so with good ventilation or a respirator especially if you've used toxic pigments along the way.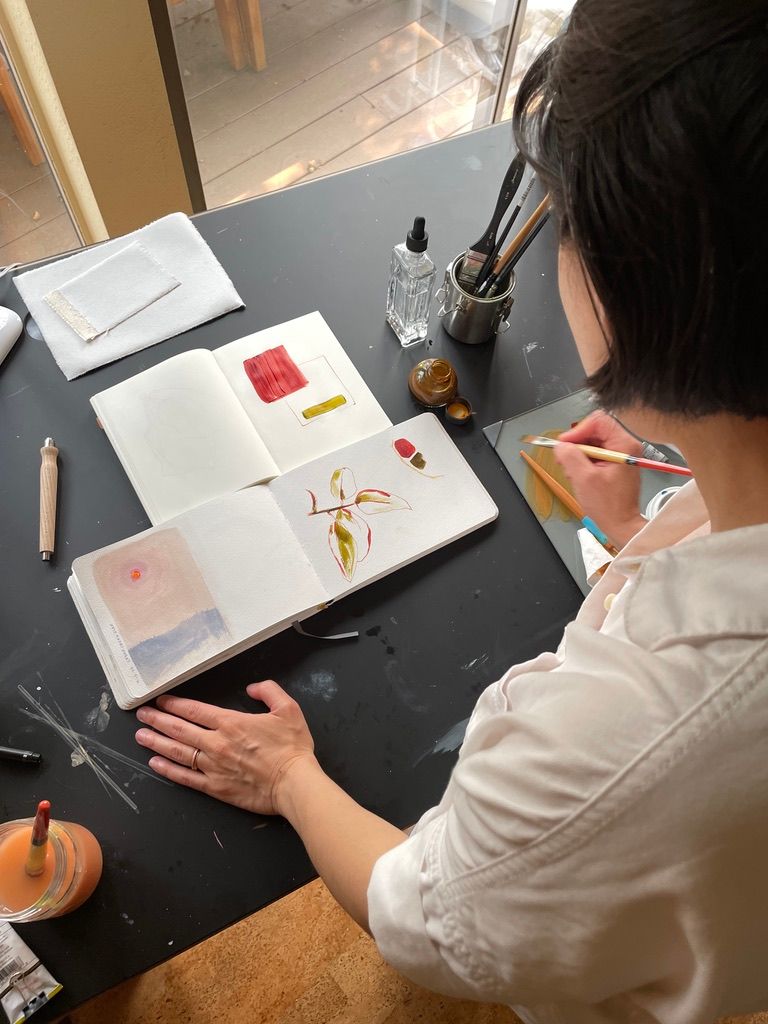 Q: I updated to the light tier! How and where will I be able to see your live?
Hurray! Each month I make a post with the details for the Live which you can access from our home page. Here are the dates for upcoming classes - our next one is November 19. See you there!
🗓️
Here are the dates to save for the upcoming '22-'23 months: Saturdays Nov 19, Dec 17, Jan 28, Feb 25, March 25, April 22, May 27, June 17 (*note this one is earlier in the month), July 22 all at 12PM PST.
If you're a Light tier member and weren't able to make it to the Live, feel free to email me at brit@britchida.com and I can send you a link to rewatch.
If aren't you'd like to join the class but aren't on the Light tier yet, you can upgrade here! We'd love to have you.
---
Ask me your questions! Let me know what you're wondering about on Discord or by email any time and I'll round them up here next month.