January 2023: The Art Start List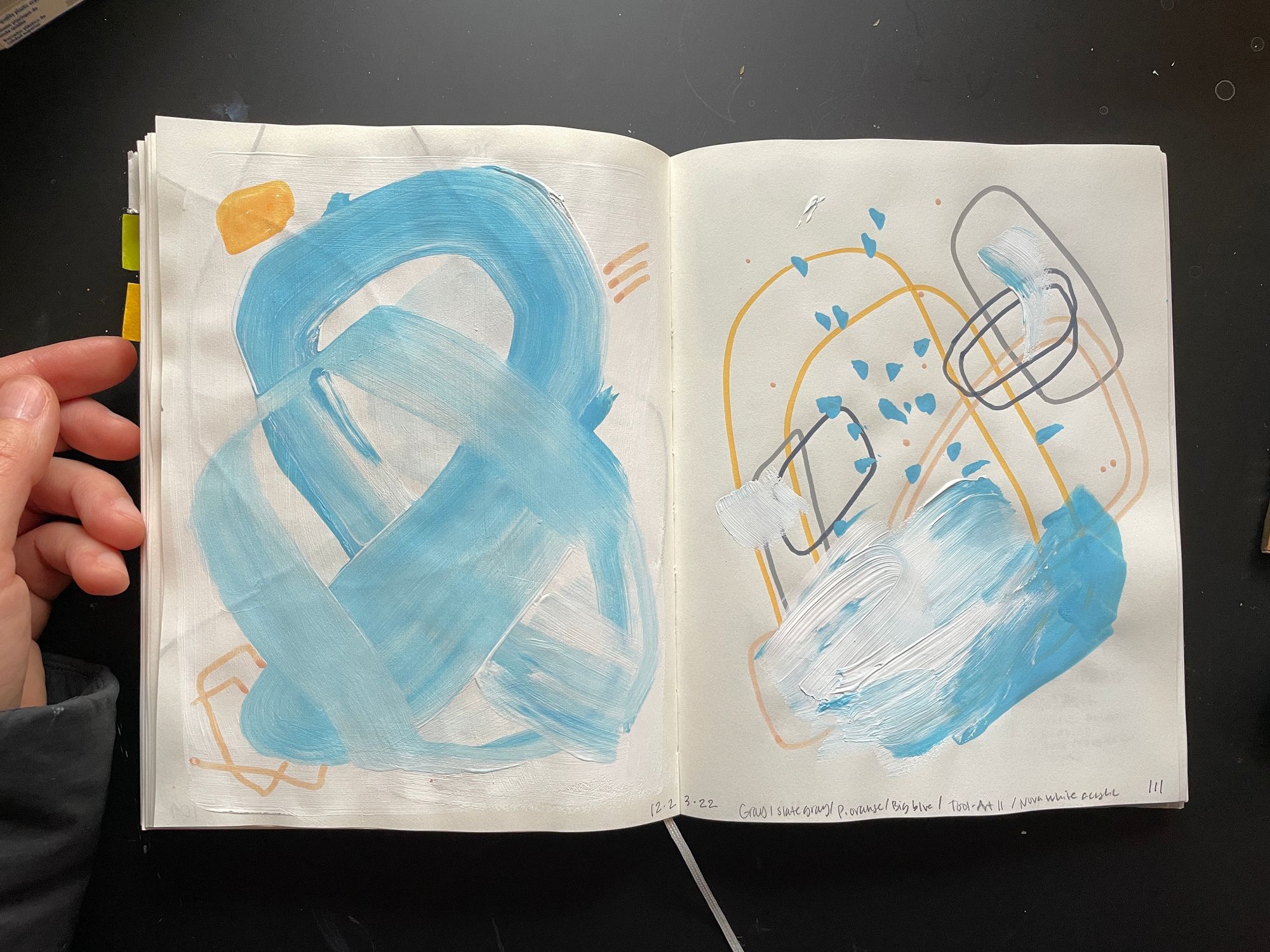 It's 2023! I have so many things I'm excited to share with you this year. We're going deeper and wider and I'm so looking forward to getting to know you all more and learn together. I'm also energized because New Years is a celebration of beginning, which is, as you know, one of my favorite topics.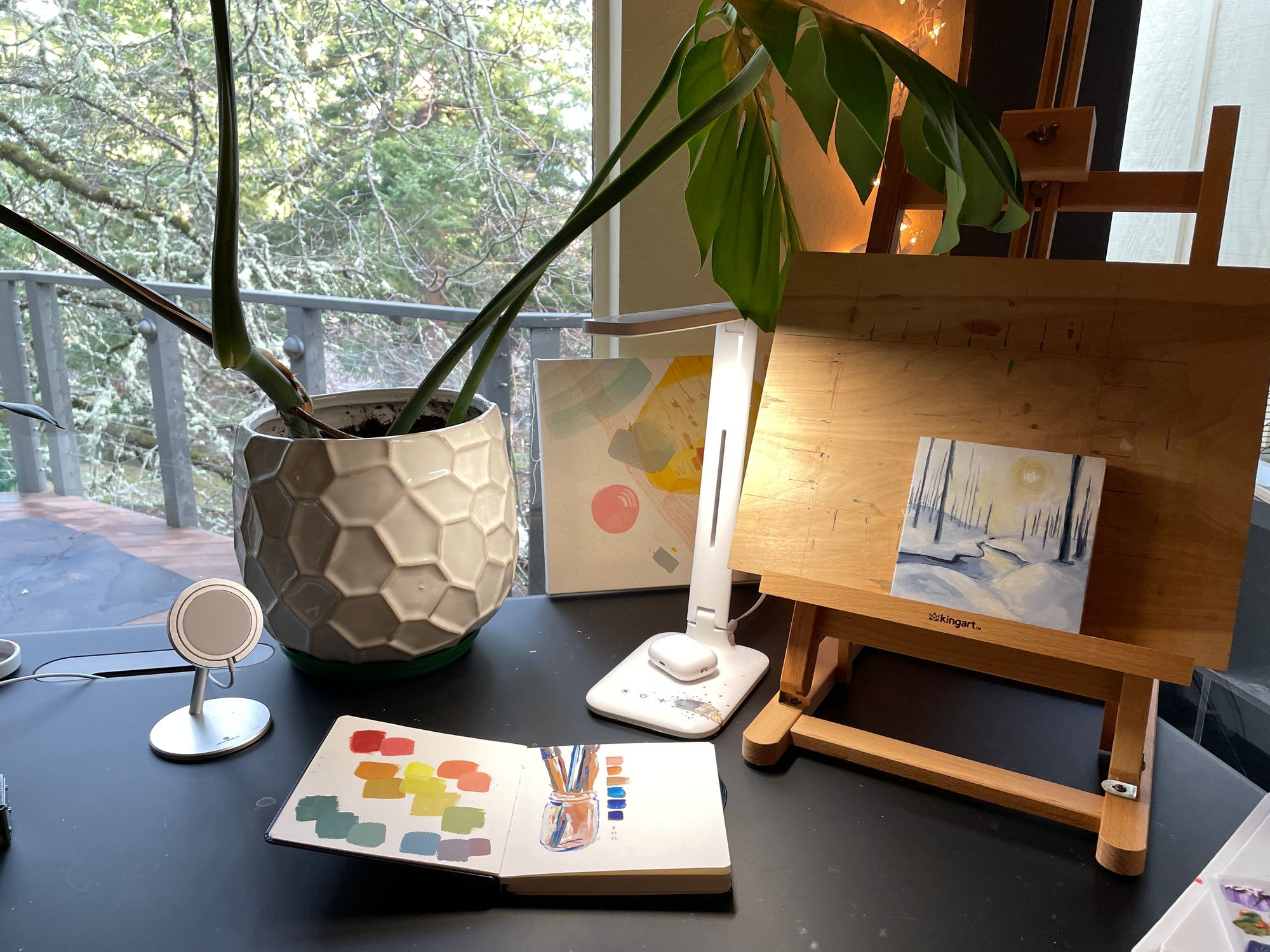 It is the easiest and the hardest thing: to pick up a pencil instead of a phone. To draw something, not even knowing if you will like it when it's done. To spill out some paint, even though you paid money for it. To write down something really honest, especially when you've gotten away without saying it all this time.
I've written quite a lot about beginning (here, here and here, for starters). I think of it as the most important skill we can practice as artists. It's our core capacity to try new things and to come back to the canvas over and over and over - enough to get to know our paints and ourselves, enough to continue, start over, work through and even complete the art that we want.
I've been trying to learn about the kinds of resistance that come up for me and keep me away from making marks. I've noticed something at the intersection of my usual culprits, logistics and feelings. I might have, say, 10-15 minutes to paint, but there is nothing that feels inviting enough to do in that much time. Or, I might have 3 hours to paint and nothing that feels important enough for three whole hours. I feel pinched between the two and unable to start.