EDI Live Today - 12PM PST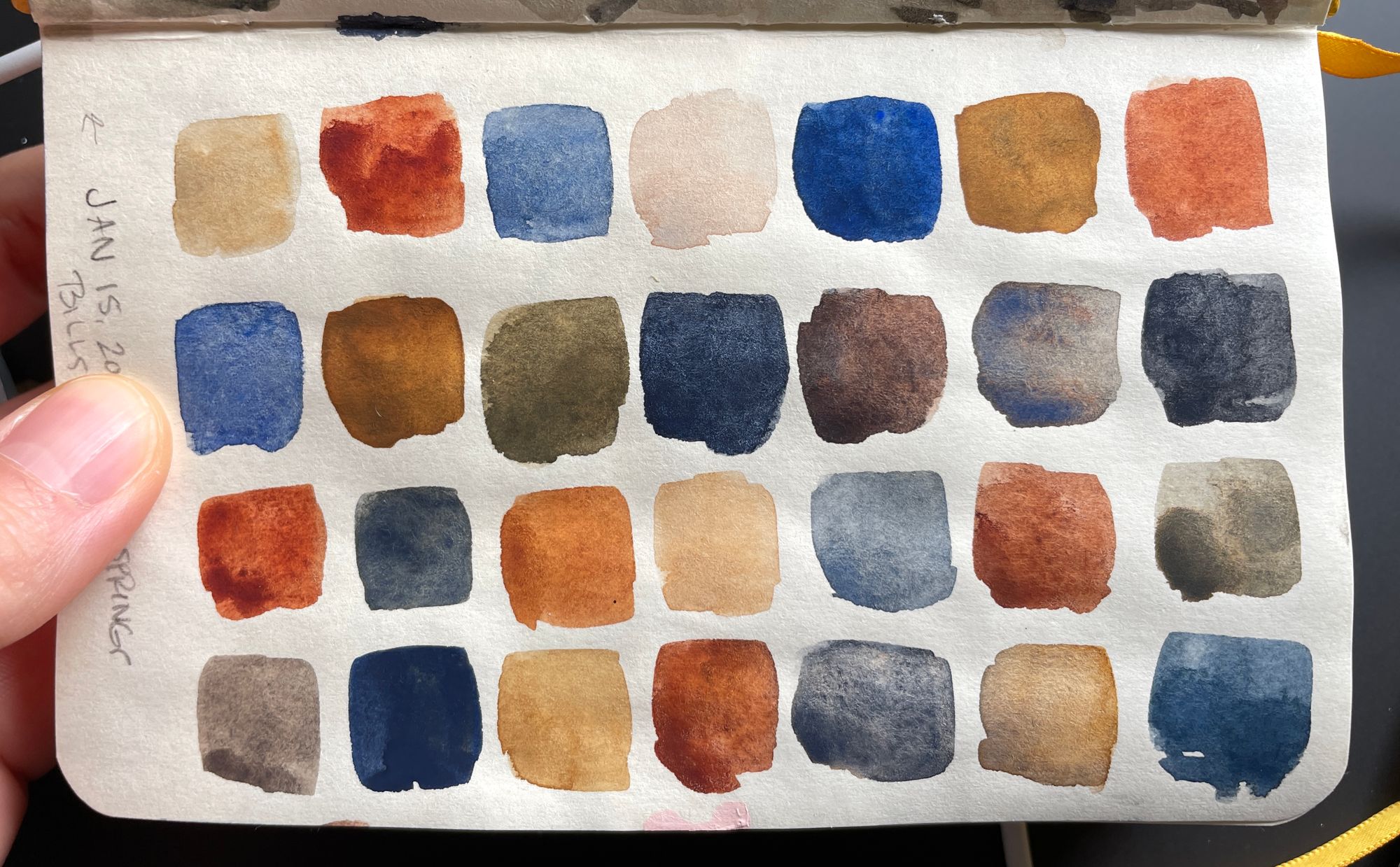 Hello EDI friends!
I'm looking forward to seeing you today at 12PM Pacific time for our first Live class of 2023. You're also invited to hop on 15 min early if you'd like to chat a bit and connect before class starts right on time at noon.
In the spirit of starting and swatching, we will be doing swatching exercises today to teach water control with watercolor. The principles are simple but the practice itself is nuanced and takes some reps, so I'm going to show you my approach.
If you'd like paint along, it would be great to have any various watercolors and papers you want to experiment with close at hand. You can follow along using gouache or other paints as well, though you may have to interpret the concepts a bit for your medium.
See you soon!
Link to join: here
Brit
Each month, Light Tier members are invited onto a live online painting session where we'll go deeper into the month's practices and ideas, ask questions and get to know each other. If you'd like to join, click here.