Stepping around perfectionism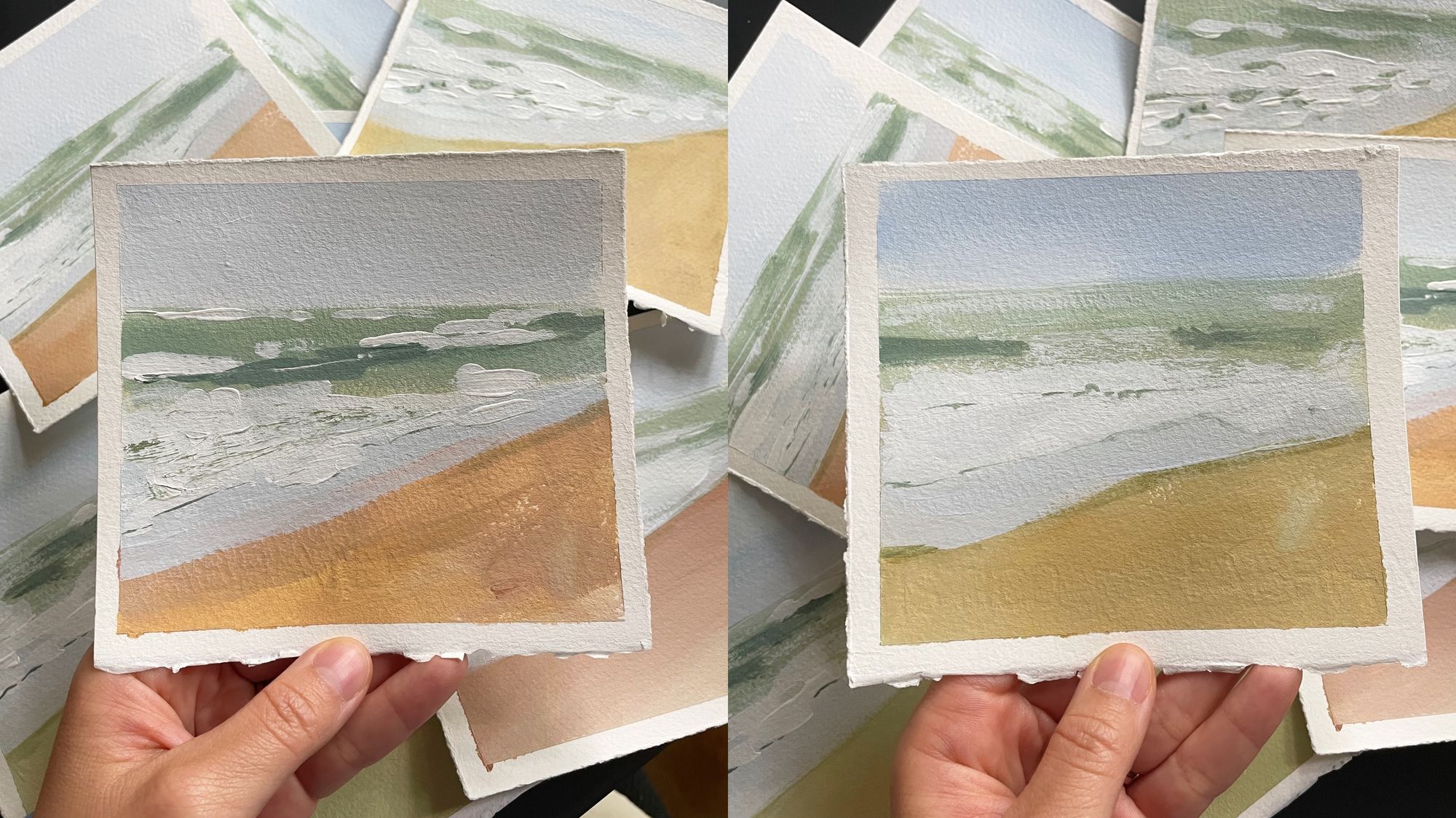 Earlier this month I wrote about stepping around perfectionism instead of tackling it head on. Here's one of my favorite ways to do that:
Take 6 or 8 or 10 pieces of small/medium sized paper (I used watercolor paper that I tore down from a large sheet) and lay them out in a grid. Tape them down to each other and the table below.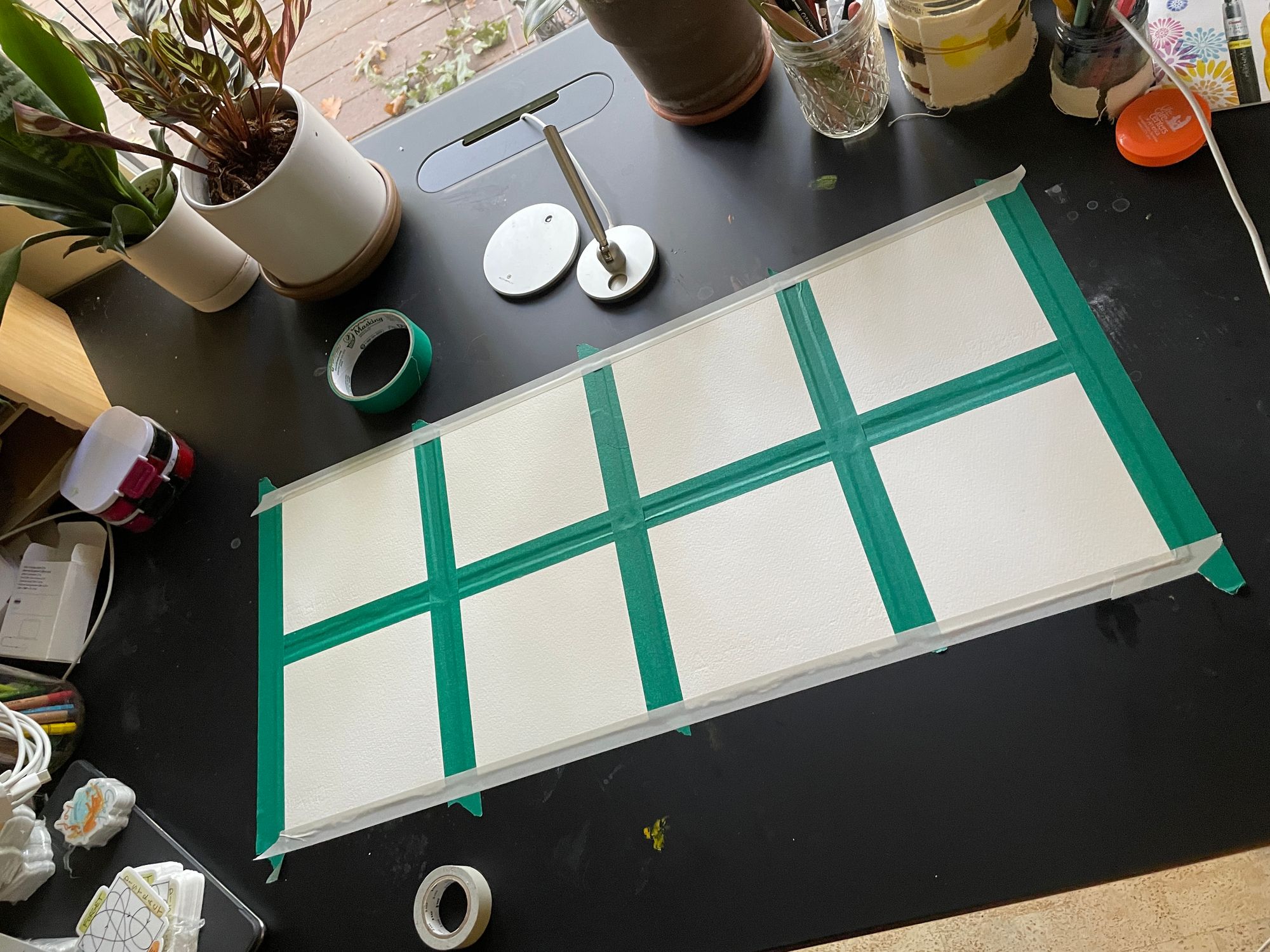 Then, find a reference photo– you'll use it as the model for all of your paintings. Here's the one I chose: