Making creative space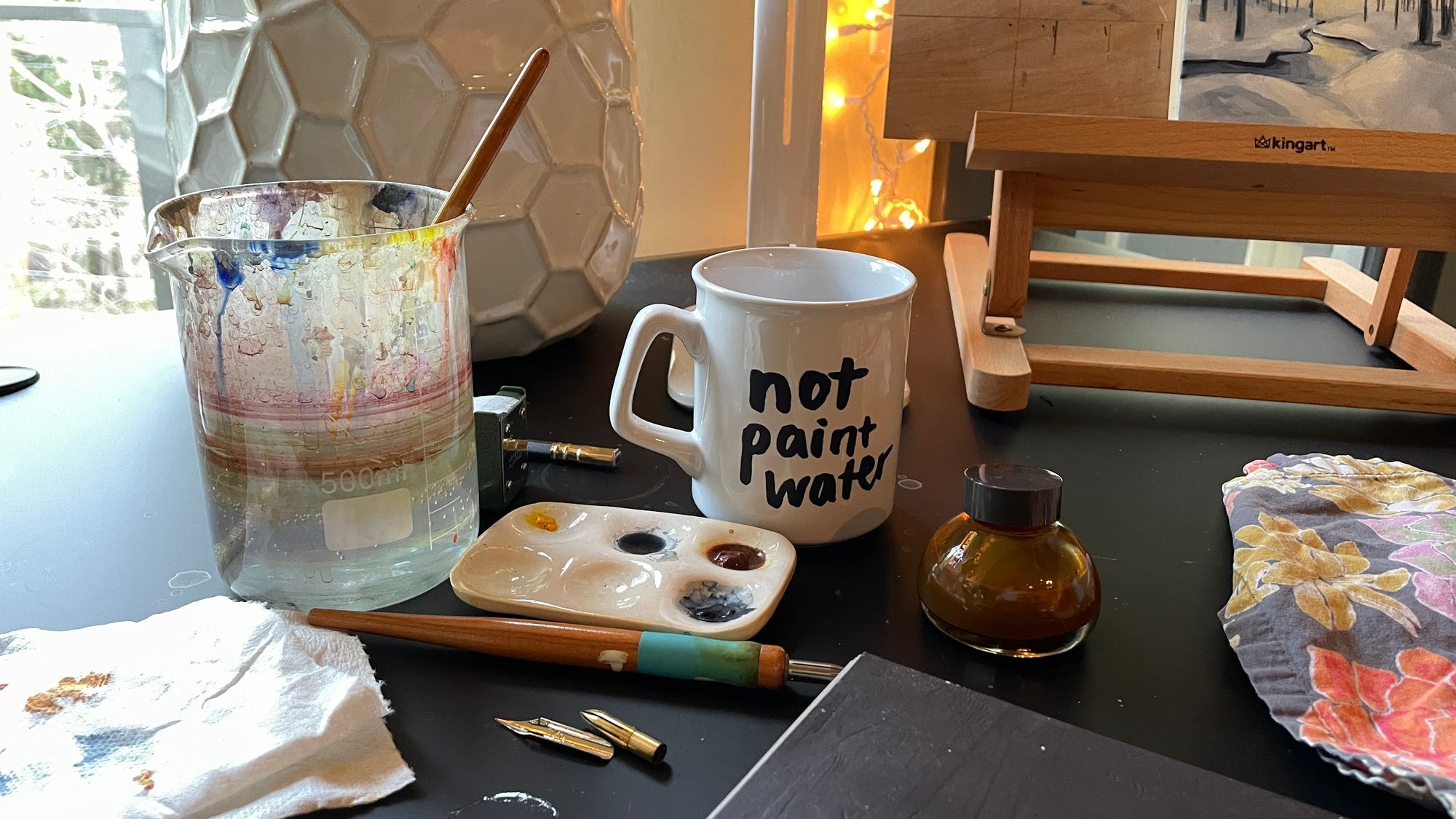 It was a little over two years into my increasingly regular art practice that I, for the first time, quit a job because I hated it. Until then I was the kind of person who stayed everywhere as long as possible. Now, I had become someone who might leave because I wanted to, and that meant I could begin to trust myself to look out for me. To celebrate, Danielle surprised me with the exquisite sit/stand table that I had eyed (more, ogled and swept my hands across, sat down and laid my cheek on) a year before at a furniture store in another city. She set it up in front of the window and it took up half our apartment living room. She said she wanted to give me space.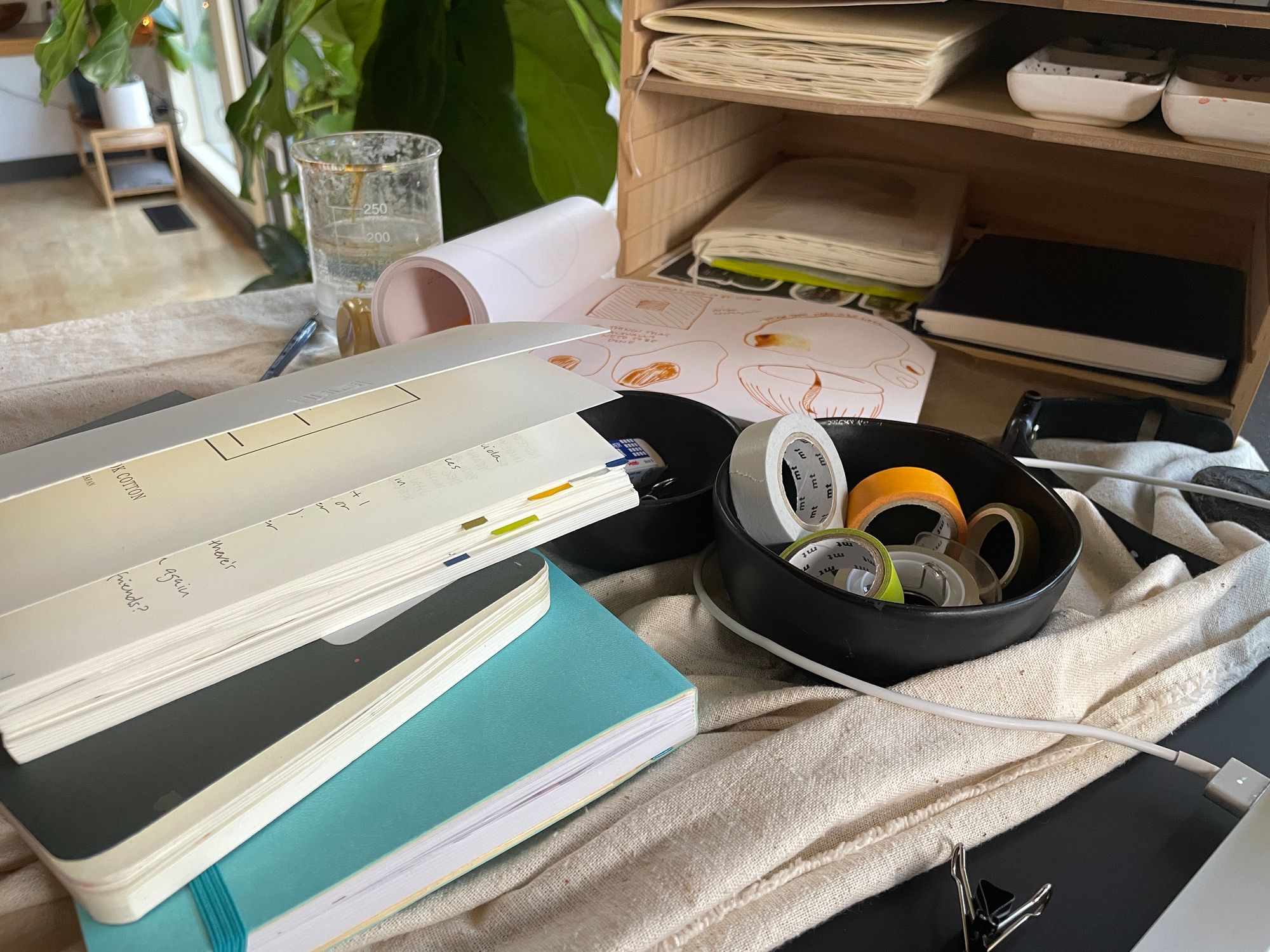 It had felt like such a brazen thing to take space for my art that I don't know if/when I would have ever done it if Danielle hadn't given it to me. I'm sad thinking about that now, because space makes so much possible, and is such a joy. I thought my resistance was my practicalness and respect for the people I lived with, when it was actually a kind of shame or disconnection from prioritizing what makes me happy.