April 2022: One thing at a time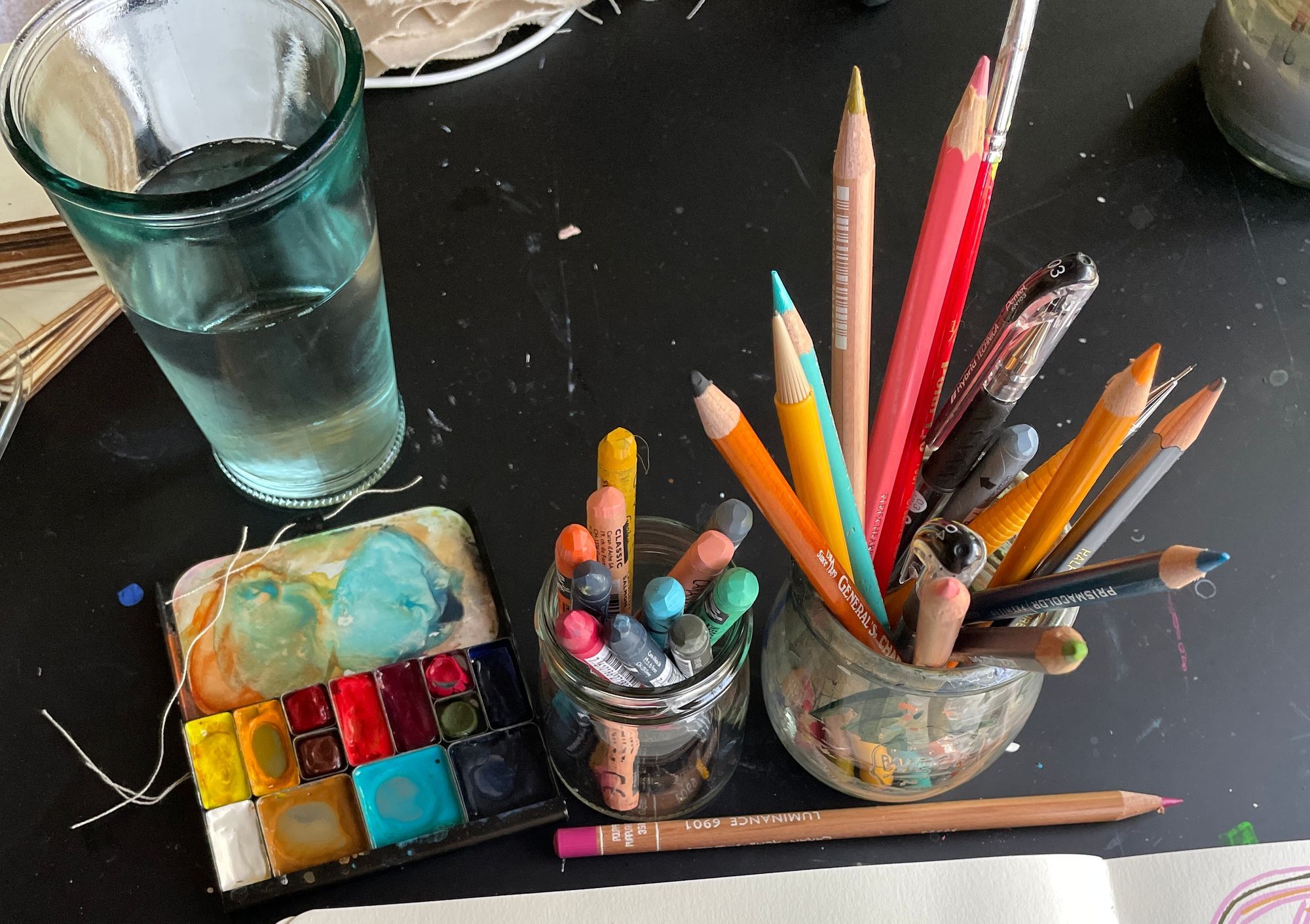 One thing that makes art-making a satisfying experience for me is exploring one(ish) thing at a time. When I was just beginning, trying to paint a realistic portrait was not very satisfying because it asked me to attend to a lot things I wasn't skilled at - drawing, perspective, light, skin tones, proportions, differentiating textures (soft skin from rough skin from sparkling eyes), composition, color mixing, and water control, not to mention more complex layers like mood and concept. It was just too much to think about at once, and I couldn't sink into the experience.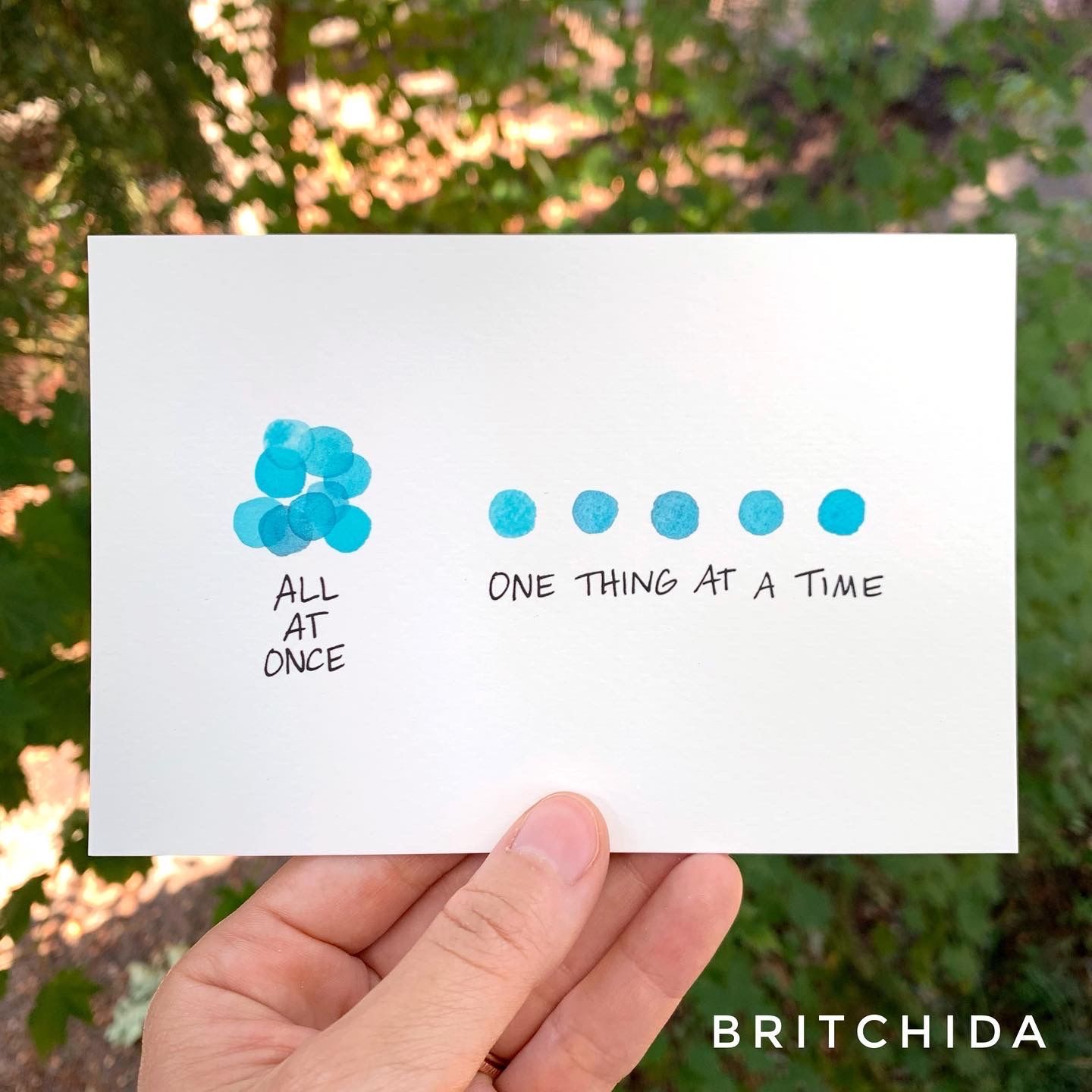 What has helped me all along has been to make art that allowed me to work on one thing at a time, and to change the questions I am asking.