November 2023: The Inhale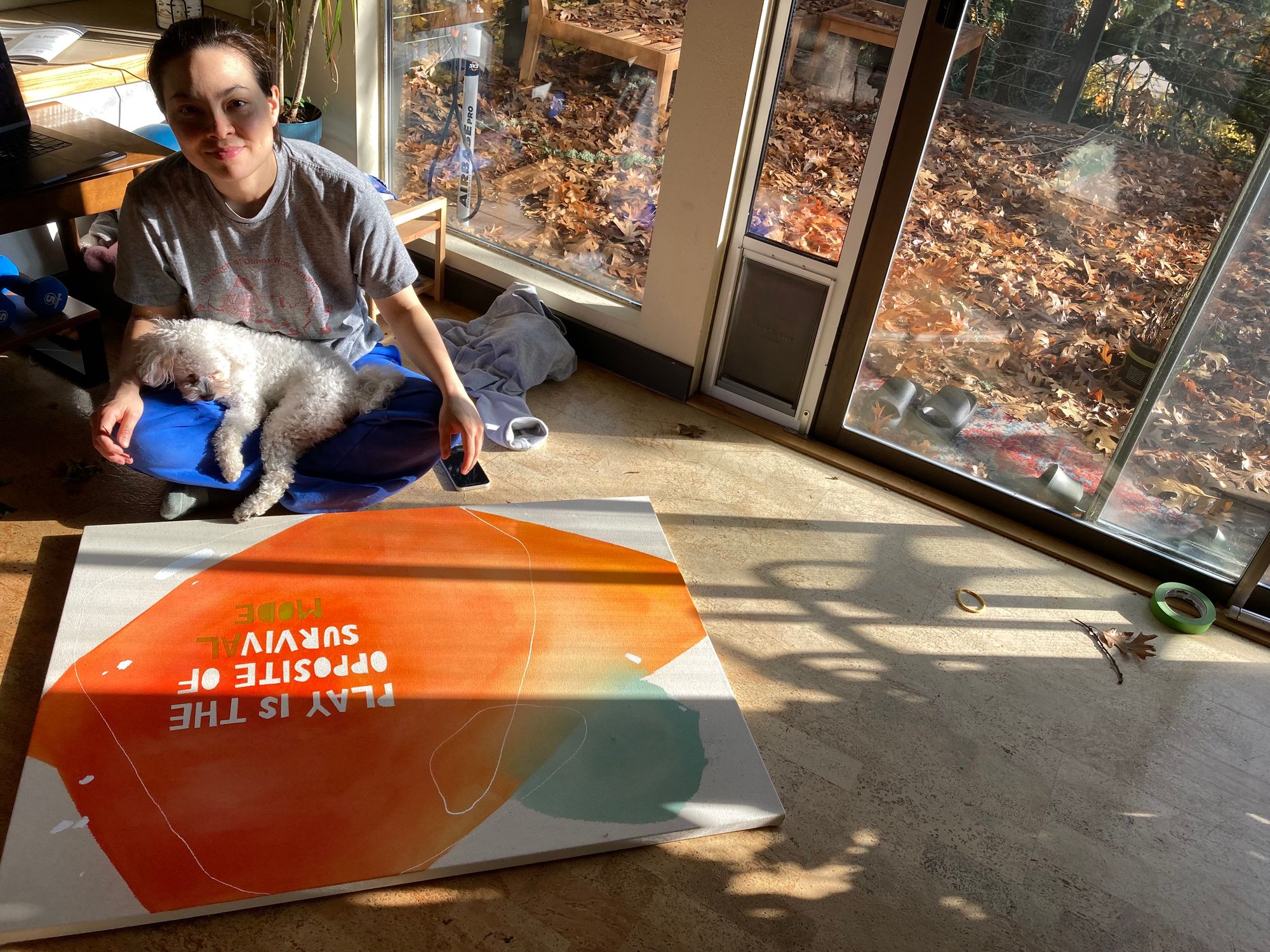 If I turn back two pages in my sketchbook, I find this, dated 10/26/23 and labeled #1. I had a burst of desire that day and thought I'd try for a streak of daily abstract mark making. This spread had taken me me about five minutes and so that's what I had in mind: just a few moments of brain dump mark making every day.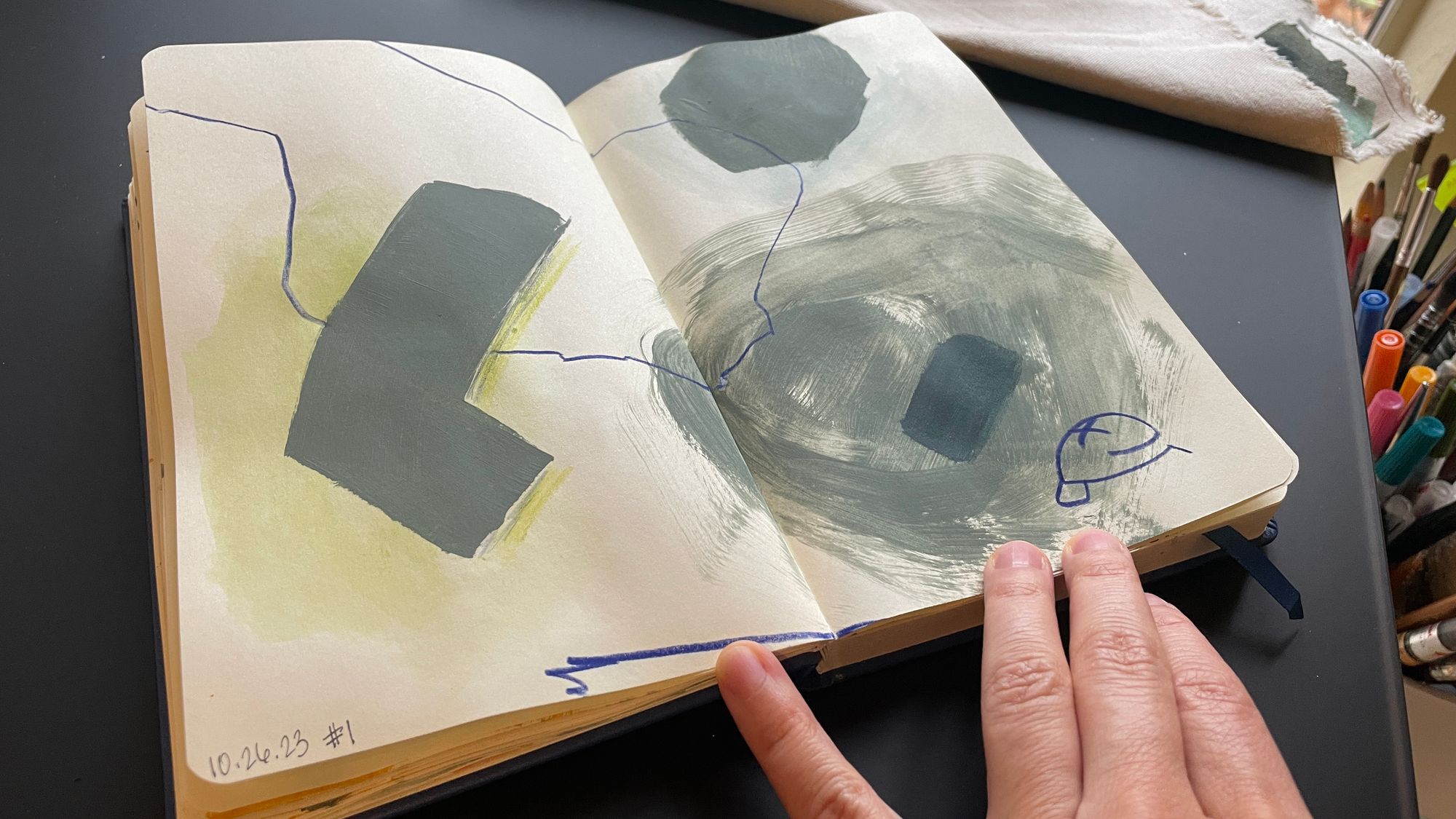 Turn the page, it's four days later, and I have two little studies for my large series of paintings I recently completed. The other side of the spread is 11/13/23, just a few days ago. It's a quick test swatch of new watercolor paint someone gave me.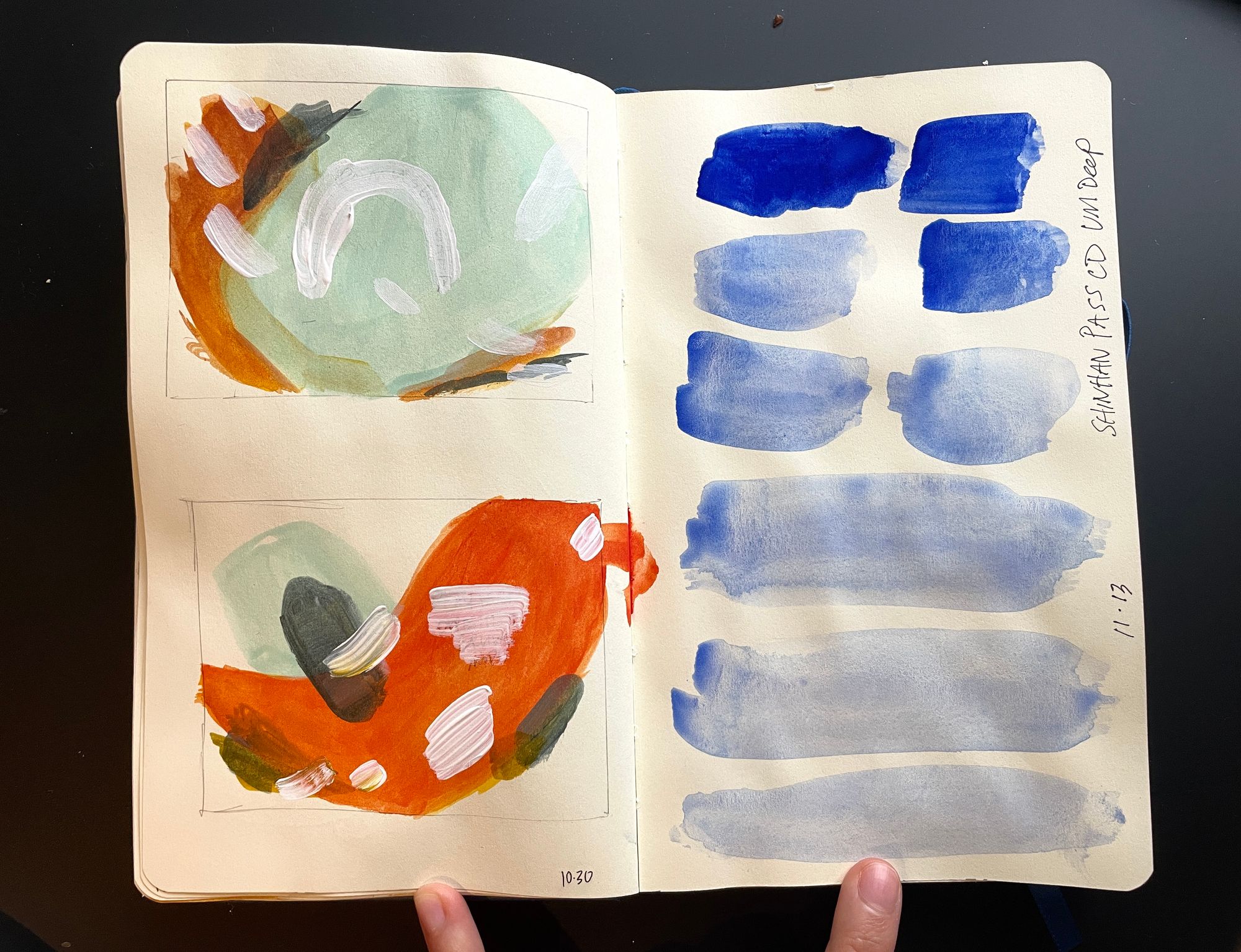 (The shapes on the left were problem solving sketches for larger works: I had the base of two paintings done and was trying to figure out if I should put stuff over the big red swoops. Below you can see what I ended up deciding. Making a painting is just making a thousand decisions and letting them dry.)