Everyday Objects + Art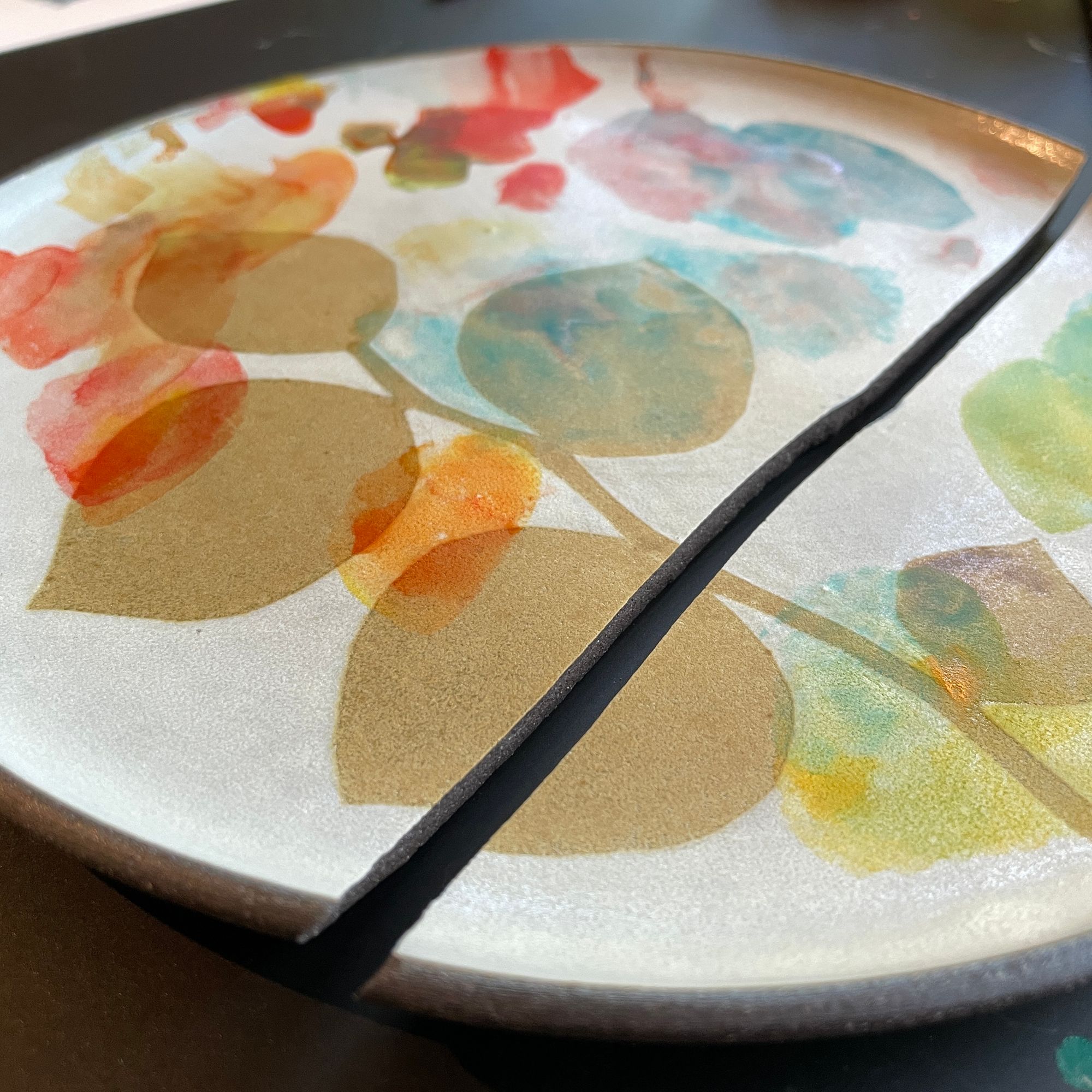 This month I wanted to show you some of the objects I keep in my art area that weren't designed as art supplies. These are the little hacks and repurposed objects that make my space work well and feel like mine.
Timer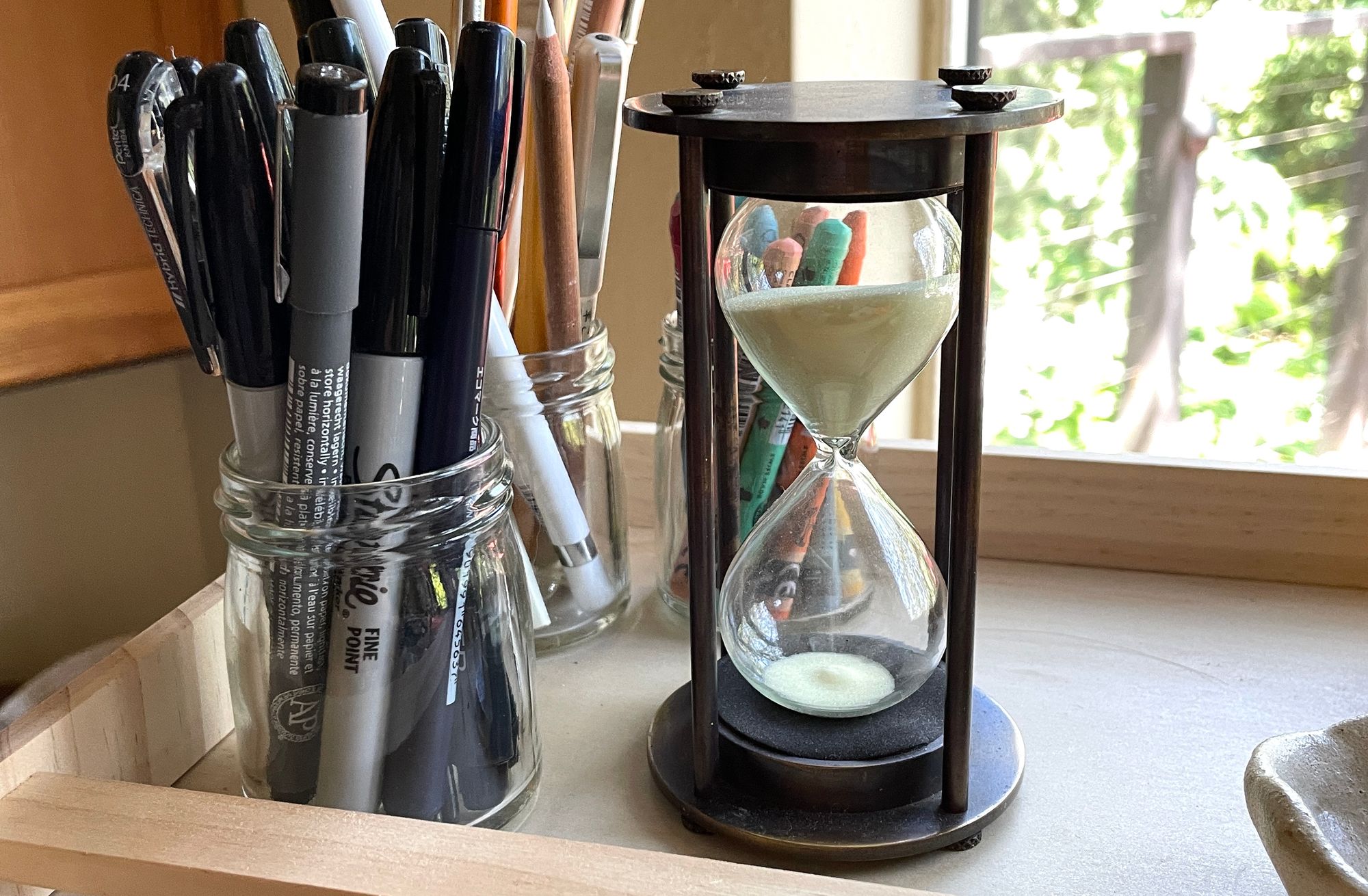 My friend gave me this hourglass for my birthday about fifteen years ago. She said it was the gift of time, and that she hoped I'd always know that I can afford to turn it and take thirty minutes to be with myself no matter what might be going on.
I hadn't started making art yet then, but I was taking notes in my journal most days and so this little hourglass became the physical aspect of a practice that would morph over time into a central part of my life.
I still keep it on my desk and turn it whenever I need that border of time around me saying these moments are mine, especially when I am going phone-free.
Palettes