Easy Does It: Welcome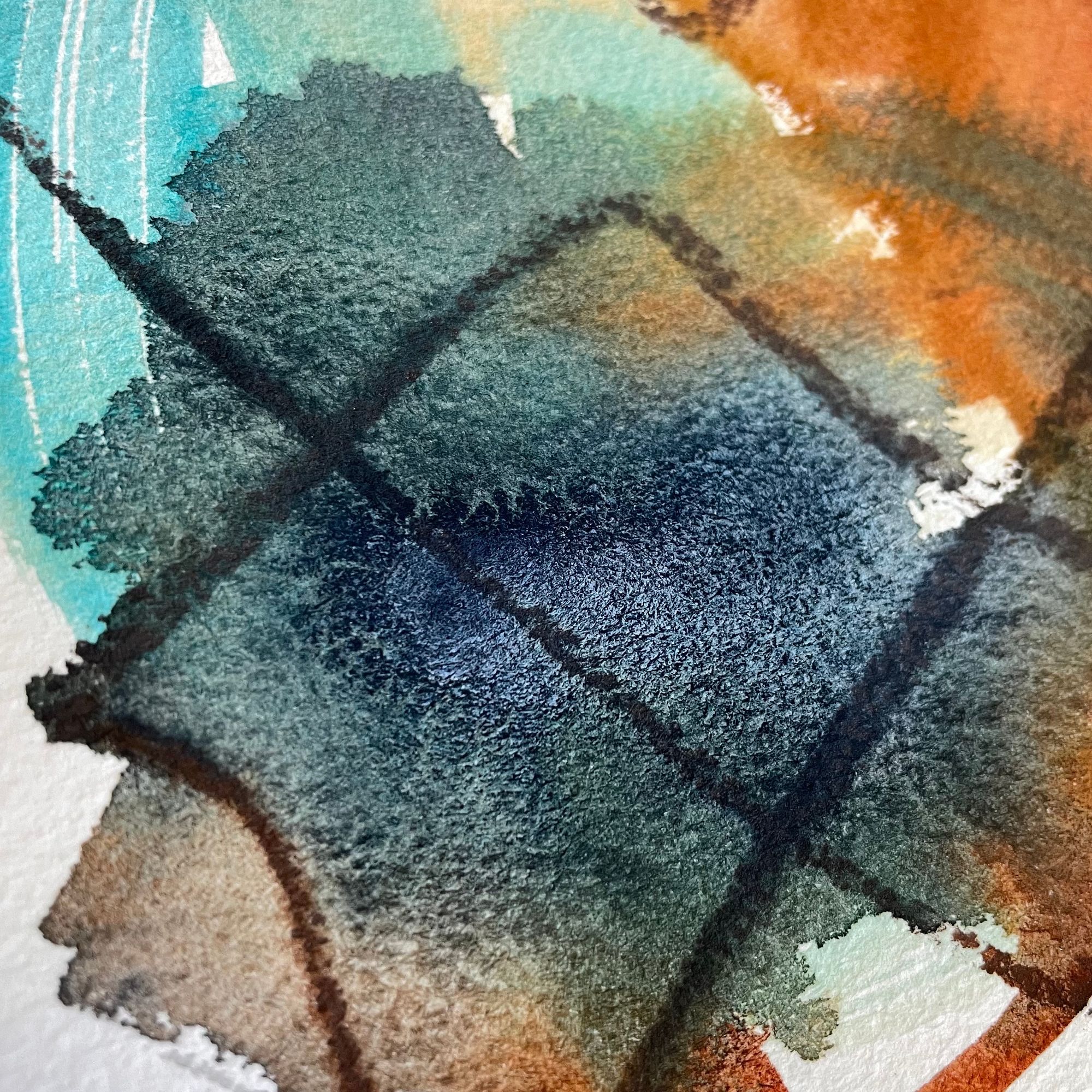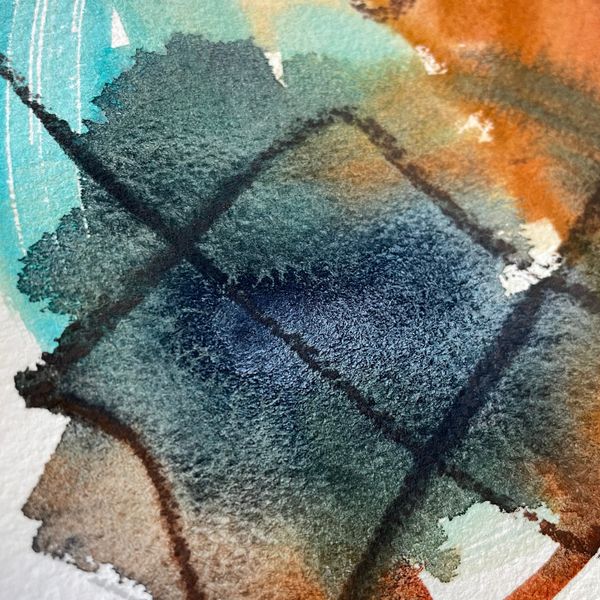 Welcome to Easy Does It, an art-making community hosted by me, Brit (they/them). I'm a community-taught artist, meaning that I learn in spaces like this, as well as from the generous worlds of art books, creative friends and my own years of play and practice. I began making art as a total beginner when I turned 30 and was in serious need of a hobby, "something that gives but doesn't take." I had come to the place where everything in my life was in service of survival, and my health was taking a sharp, multifaceted downturn. I needed something soft, that was for me, that felt good, and that was flexible: something welcoming in sickness and in health, in grief and in inspiration, with 5 minutes or entire hours.
So, I began. Which sounds like a dramatic turning point in retelling, but it wasn't really. It was just something I did one day in 2016 for 15 minutes. Whatever marks I made have long since been recycled, but here's what I kept: my first go at beginning. And it's turned out to be 90% of what I need to be an artist. Every day now, I begin. Each time that I make a mark, I am there on the edge of what I've never made before. I'm stopping something else in order to pick up the pencil. I'm turning my attention to the canvas and away from the compulsion to get something done, to see what's new, to work or scroll or take care of someone else. This kind of beginning is the first creative skill I fostered, and to this day is my most treasured one.
I've now met so many stranger-friends online who have expressed a desire to find their own way of beginning, and so I'm making this space for you. To me, beginning isn't a skill level, it's a methodology, even a pedagogy. And it's a good friend: in learning to begin, I have integrated and communicated so many complex memories, feelings, traumas, and hopes that had, at first, filled me with resistance.
My grandpa will often say easy does it in his own gentle cadence. It means: you've got this, no need to push. It means: this one seems to call for patience, not force. It means: this task is our friend, not an enemy. It means: there's no rush, I'll stay with you till you get it.
I'm glad he's said it to me so many times throughout my life, as now it pops into my mind, a song playing, applying itself to situations before I realize I need it. And it's what I'd like to offer to you: ideas and experiences that you can carry with you, taking off the pressure and building up self-trust and ease.
So, welcome, friends and friends-to-be. I'm looking forward to getting to know you more and for you to have a chance to meet and encourage each other too (if/when you feel comfortable!). I'm writing all about beginning, and the practicalities of it, here in the January guide.
Thank you so much for being here. For more on what to expect, you can see the invitation here and a longer post here. I hope you join us!