DRAWING STICKS: my story of pens, pencils, markers, crayons and pastels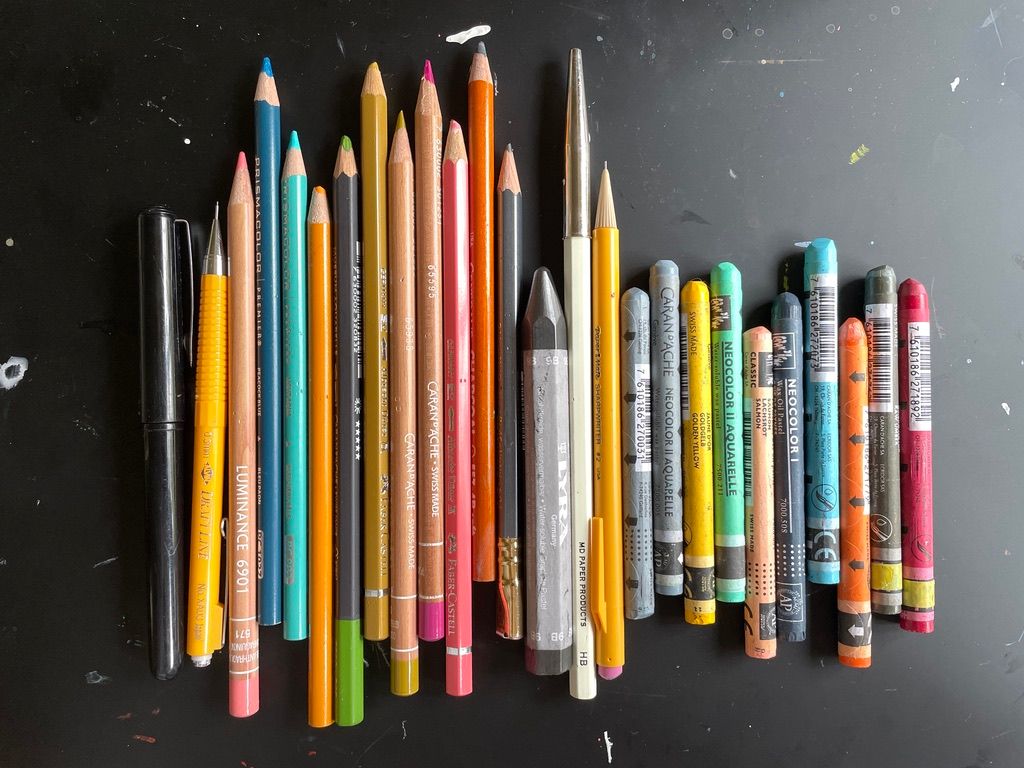 As a kid, I started out making marks with crayons and markers, pens and pencils (we'll just call this group of things drawing sticks for simplicity). My familiarity with the handfeel of these tools made them a really attractive starting point when I revisited mark-making as an adult, and I keep coming back to them.
Even though I started with a watercolor set and a pen, I was initially most excited about markers - brush markers to be exact. I started following artists online who did incredible illustrations and lettering with alcohol markers and began collecting some Copic alcohol markers. At the time I tried a number of other brush tip markers but nothing compared to their luscious combo of painterly flexibility and control.